LIKEaBIKE Jumper Assembly Instructions
1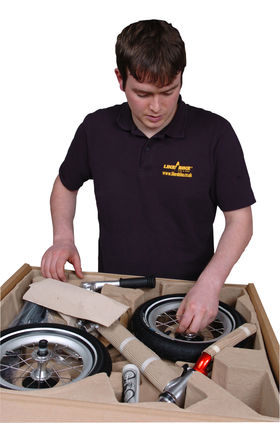 Open the box
2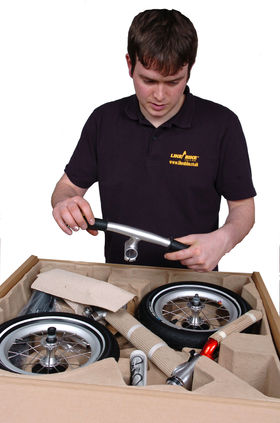 Remove protective materials from components and inspect making sure all parts are there
3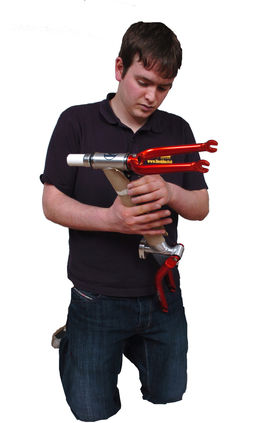 Remove protective packaging from main frame assembly
4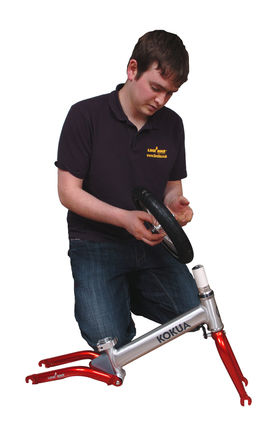 Rest the frame on the floor and, taking a wheel, slacken or remove the outer wheel nuts and the black protective covers. Place the covers to one side you will need them later
5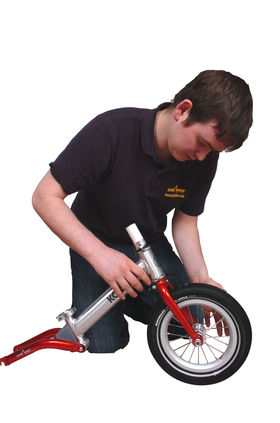 Lift the front of the frame and insert the wheel in the forks. The Wheel axle should rest into the C shaped ends of the forks.
6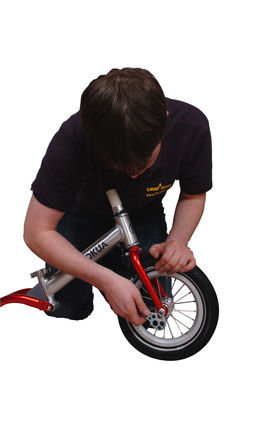 Using a 13mm spanner, tighten the wheel nuts
7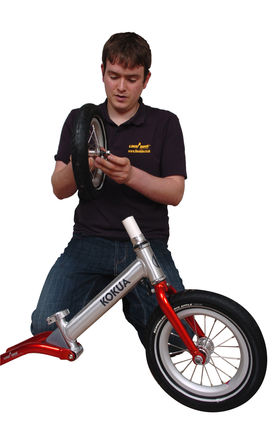 Slacken or remove the wheel nuts from the second wheel and place the black cover to one side for use later
8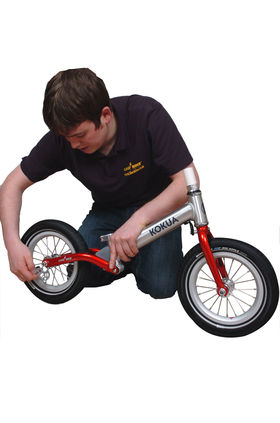 Insert wheel into the C shaped ends at the back of the frame and tighten wheel nuts with a 13mm spanner.
9
Remove the cardboard sleeve from the top of the steering assembly and discard. Put the handlebar on the fork tube, replace the top cap and use an allen key to adjust the axial play.
10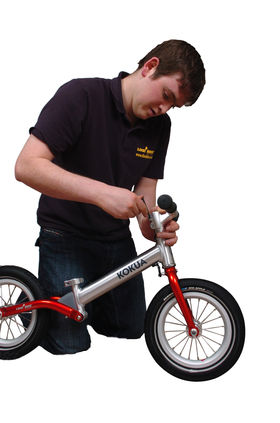 The aheadset bearing may neither be too stiff nor should be too loosely adjusted. The axial play can be reduced if you tighten the screw. It is increased if you loosen the screw. Now put the handlebar in the correct direction, tighten the 2 clamping screw
11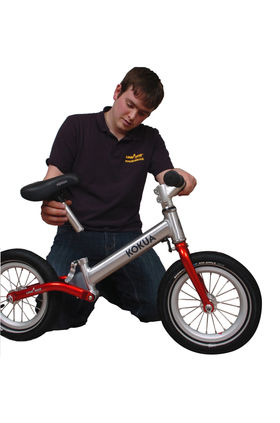 Push the saddle and seatpost into the seat-tube and clamp the seatpost securely with the help of the quick-release clamping lever.
12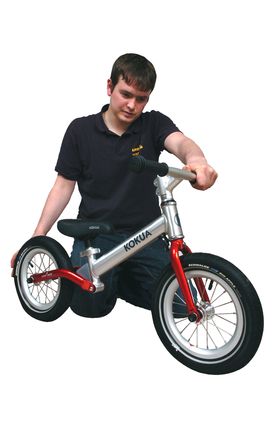 The Jumper is ready to ride!