About Us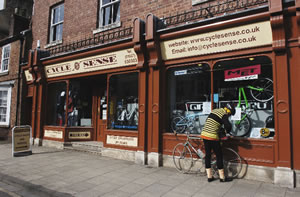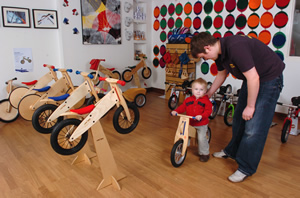 LIKEaBIKE UK is part of CYCLESENSE, one of the UK's most successful independent cycle retailers.
Like Kokua, the German manufacturers of LIKEaBIKE, Cyclesense is a family business. Based in Tadcaster, North Yorkshire, we became the sole UK distributor for LIKEaBIKE in 2003 and have now sold thousands of models to customers all over the country.
John Stainthorpe, son of Cyclesense founder David Stainthorpe, runs LIKEaBIKE from Cyclesense kids, where we have a purpose-built showroom, and plenty of space to stock all the LIKEaBIKE models.
If you're in the area, Tadcaster is definitely the best place to see all the LIKEaBIKEs and accessories. But if you can't make it in person, simply click here to buy online, or check out our list of authorized stockists.
Designers and makers
LIKEaBIKE is designed and manufactured by Kokua Holzspielzeug GmbH in Roetgen, Germany. Kokua is a Hawaiian word meaning 'in harmony', and the company is run by Rolf, Alfred and Beate Mertens.
Kokua has an undisputed reputation for quality and innovation, using groundbreaking materials and new components to develop prize-winning products.
It was Rolf Mertens who had the idea of making a wooden bike without pedals, for small children. He realised that 'normal' children's bicycles, with pedals and stabilisers, actually make it harder for children to learn to ride.
Development work began in 1997, and in 2007 Kokua made 3000 limited edition 10th anniversary LIKEaBIKEs. If you know someone who is lucky enough to own one of these special LIKEaBIKEs you will notice it carries a beautiful enamel badge.